PALMA AIRPORT TRANSFER TO MAGALUF
Oh Magaluf! This area has been one of much interest in the past few years.
The Magaluf Transfer are mainly focused towards teenagers and young adults. However, they suited to anyone of any age wishes to come, relax and enjoy the food and the nightlife.
We offer transfer from the Palma de Mallorca airport to Magaluf, so what are you waiting for? Book your transfer with us, today! But dont stop reading, we think we can tell you some things that may be useful 😉
Before we start our journey… We remind how is our transfer service to Magaluf.
If you are on this page you will surely want to get from the Majorca Airport PMI to Magaluf
You will have considered how many ways to travel can exist, including: taxi, rent a car, shuttle bus, public transport …
But we want to recommend our service.
Book entering your destination (hotel or airport) and the passengers that will travel with you. Remember that children and babies count as a passenger, they will occupy a seat.

If you are traveling with children or babies, we provide free car seats and boosters

Do not pay anything until the arrival at your destination. You can do it in cash or with a card. The price per trip will always be the same, € 89.89

Our driver will be waiting at the airport's meeting point or at the entrance of your hotel, apartment or private home.

Private and direct transfers. Door to door service.

The vehicle will always be a minibus. It will provide you amplitude, comfort and space for your group and your luggage. Max. 12 pax . & 12 suitcases

It does not matter if your group is 4 people or 12, we will always keep the same price of € 89.89 per way.

Your transport from the Palma Majorca Airport to Magaluf Book to Transfer with 89Transfers.
How to get a transfer from Palma to Magaluf?
Magaluf, Majorca (Spain) is located on the island of Majora, very close to Palma (airport) and location such as Palmanova, Santa Ponsa or Andratx. Holiday in Magaluf are typical for groups of young adults between the ages of 17 and 22.
Which Airport is nearest to Magaluf?
Magaluf's closest Airport is the Palma de Mallorca Airport (PMI)
How far is Magaluf from Palma de Mallorca Airport PMI?
The Magaluf Transfer time between airport and Magaluf is of around 25 minutes.
How far is Magaluf from Santa Ponsa?
Santa Ponsa is only 4 kilometers from Magaluf, 2 minutes by car and half an hour walking.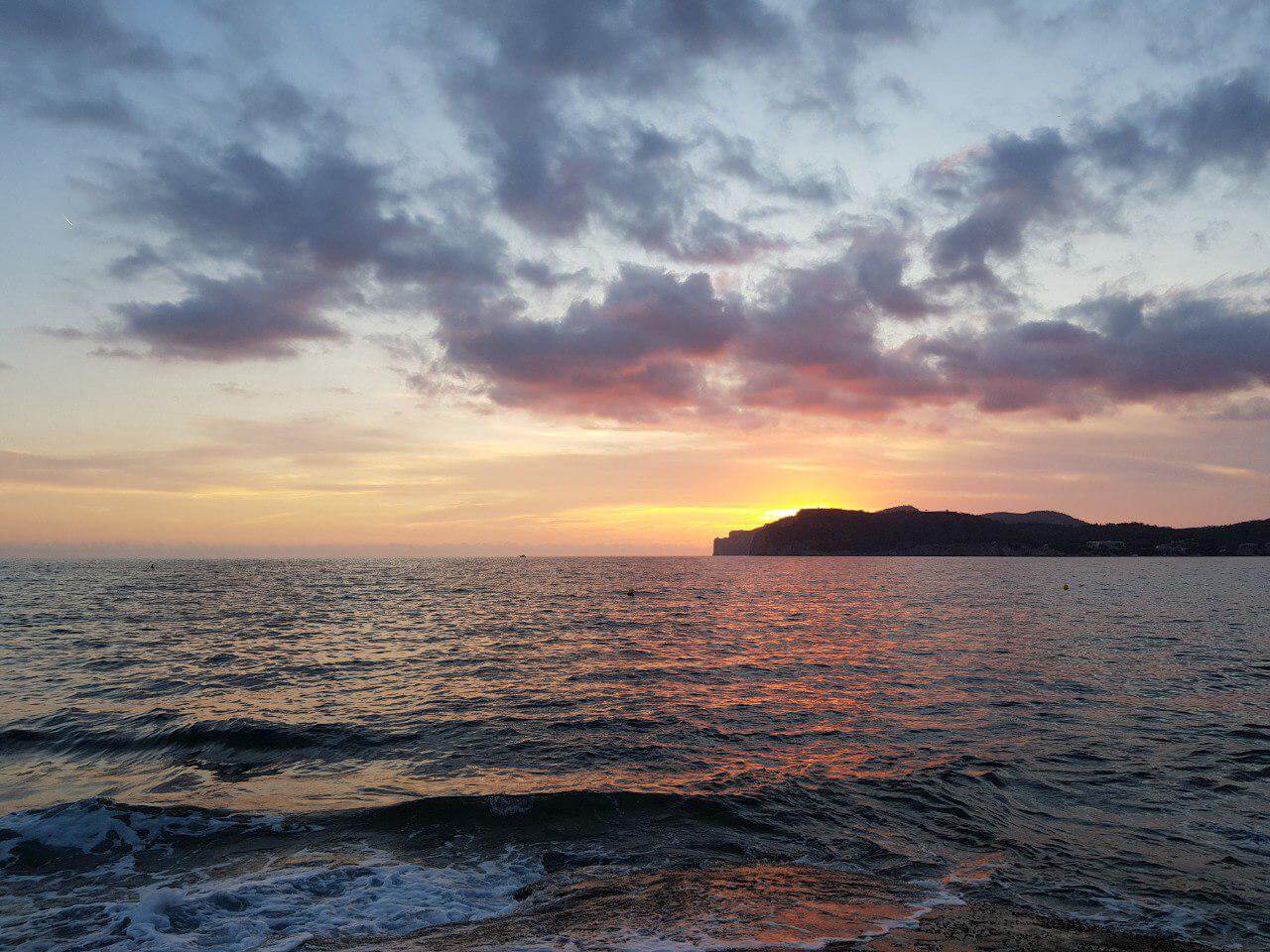 Magaluf Weather
The weather in Magaluf is warm during the summer months (June to September) with a high prevalence of humidity as it is close to the coast and south of the island. The maximum temperatures recorded last year were 37 degrees, with an average of 29.7 degrees and minimum of 19 degrees, with an average of 23 degrees at night.
But that's not a problem, because there will always be a good dip in the pool or beach.
Why Magaluf?
In Magaluf we have it all: leisure and bar. Lots of bars. Irish bars, pubs, restaurants, clubs…
The majority of people who go to Maga love relaxing and love partying. Magaluf offers the perfect combination, as it is just meters away from the beautiful Palmanova beach.
The beach is big and easy to get to, with showers and restaurants right beside it. Magaluf is ideal for tourists wishing to rest in the daytime, have lunch out, shower by the beach and go out to party in Magaluf.
Magaluf is the place to be for those who want to combine a relaxation and partying on holiday.
"Magaluf is without a doubt the ideal place for young adults, it's really a unique experience."
What to do in Magaluf?
It's not all about beach and partying. There is a lot more to do in Magaluf.
For example, the Pirates show or the Katmandu theme park, which also offers accommodation if desired at the Katmandu Resort.
It is also only a 10 to 15-minute walk to the water park Western Water Park, which is definitely worth a visit.
Accommodation Magaluf.
Hotel are not an issue in Magaluf, you can find anything from all-inclusive to hotels to five-star hotels. Due to the competition in the area, the hotels are really great and amazing value for money. Many are refurbished at the end of each season, leaving everything in ship shape for the next year.
Winter is better known as the low season, when the tourists and hotel staff have all gone. During this time of the year, Magaluf is like a zombie town. You probably wouldn't recognize it in winter.
Magaluf in winter is basically completely empty
Conclusions
Magaluf is a touristic area for ages, but is most popular amongst young adults.
It contains around 150 hotels ad 200 restaurants, with a beach and 3 supermarkets.
It's not necessarily a shopping around, but this isn't an issue as the capital of Mallorca, Palma, is only a 20-minute drive away.
Western Park, Pirates Show, Katmandu Park y Magaluf Karts, are just some of the things you can do.
You can also rent a quad bike to get around.
The transfer to Magaluf are the second most popular for 89transfers.
Other resources: