Book Our Palma Airport to Cala D'Or Airport Services
Welcome to the number one Palma Airport Transfer Services to assist you in your journey from Palma airport to Cala d'or. Many choose our Palma de Mallorca Airport Transfer Services because of our low prices, high quality, ease of bookings, and dedication to our customers. Whether you're looking for a transfer from Palma airport to Cala D'or, or need to find a stress-free way to get to your hotel door, our Palma Airport transfer service has you covered.
Why Book with 89transfers Palma Airport Airport Services?
With 89transfers Palma Airport Taxi Service, you're guaranteed to get where you need to go, stress-free and safe. Our 89transfers Palma Airport transfer service provides a flexible, punctual, and simple ride to Book. Regardless of the number of passengers you have in your party, we have the perfect fit for you.
Benefits of Booking an 89 Transfers Palma Airport Taxi
The easiest way to book a Palma Airport Transfer Ride is through our Assisted Pick-Up Time. Essentially, you're able to pre-book your ride and see the time it will take to get to your destination. You'll already know the type of transportation, driver, and accurate price quote. By doing this, you will avoid scams that commonly occur in Palma. Instead, you'll already know the cost of the transfer service from Palma airport to Cala d'or.
We can fit your entire party in our Palma Airport Transfer Vehicles, regardless of group size. During your flight arrival, you might not know how you plan to get from the airport to Cala d'or with so many passengers. Our shuttle service helps you get to your destination and does not require the use of multiple vehicles.
A common issue that many face when they arrive at the airport are finding out that they're not even going to get the service they booked. Often, your service provider cannot guarantee that they will be able to deliver their taxi services on a specific day or time. When that happens, clients will get abandoned at the airport or the hotel. Imagine being stuck at the airport with absolutely no way to get to your destination. It's not a fun experience. Our team is dedicated to being reliable, on-time, and flexible to meet your needs. When you book with us, you know that we're going to show up. We guarantee that you'll have a ride if you've booked through our services.
Our drivers are vetted to ensure they are safe, reliable, and trustworthy. With our Palma Airport to Cala D'or Transfer Services, you can expect high-quality drivers and multiple years of experience. All drivers have a certificate of aptitude, a certificate as a transport manager, and the license to work as a road transport operator that complies with the Spanish Land Transport law. We're able to help you get to whatever location you need to, whether you're headed to the city center or a hotel.
All our Palma Airport Transfer Service rates are fair and consistent. We allow all our guests to find accurate rates and prices on our website, so they know what to expect when they arrive at the airport. While other companies have to split commissions or use subcontracted companies to deliver your shuttle experience, everything at 89transfers is done in-house, eliminating these unnecessary costs. You'll find complete transparency with 89transfers rates when booking your Palma airport to Cala D'or shuttle.
You can expect to feel comfortable in our vehicles during your Palma airport to Cala d'Or shuttle ride. We offer the ultimate comfort and use the newest vehicles to ensure you have a comfortable ride with us. We know that the last thing you want is to be in an uncomfortable, hot vehicle after a long flight.
When you book one of our Palma Airport Transfer Services, you're also booking our high-quality customer service. We're here with you every step of the way, whether you need to book, modify your reservations, or have questions about our services. We are here to help you get to call d'or in the safest and easiest way possible.
89transfers Can Take You Anywhere
The best part of booking services with 89transfers from Palma Airport to Cala D'or services is that we can take you to any point on the island, not just Cala D'or. Regardless of where you want to go, we're able to provide a safe and comfortable ride to get there. Here are some of the places we can take you to:
Wedding:

 If you're traveling from Palma airport to Cala d'or for a wedding, we're happy to help. Whether you need to go directly to the venue or stop at your accommodations first, we're flexible to meet your needs. Many transfer services do not provide clean transportation options, potentially getting your suit or dress dirty. At 89transfers, we guarantee clean vehicles to get you there comfortably and safely.

Event:

 If you're going to any event, you're most likely not going to want to walk. With our Palma airport to Cala d'or transfer services, we can get you to any event or appointment you have. Our pick-up locations are flexible, so we can take you from the airport to your event or pick you up directly from your hotel to take you to where you need to go. Plus, we can schedule your return service in advance to line up with the event end time.

Dinner: 

What better way to take your family, friends, or significant others out to dinner than to book a reliable, clean transportation option with 89transfers. You can book directly through our website upon flight arrival or Book once you arrive in Palma. Our taxi services can take you on any dinner trip you need. Plus, if you need recommendations, our team can help you find the perfect solution or dinner location for you and your guests.

Beach:

 The beautiful beaches are one of the reasons many visit the area. It's natural to want to book a day to go to the beach. If you're looking to take a trip to the beach, we're happy to provide a low-cost, comfortable ride to your destination. We can even take you to the best parts of the beach so that you can experience all of the fun without a crowd of tourists. Are you interested in participating in water sports while you're in town? We're happy to link you up with organizations and activities to make your time in the city even better.

Hotel to Hotel:

 Are you here to visit friends who are staying at another hotel? If it's too far of a distance to walk, you can book a trip with 89 transfers to get you to any other hotel. Our drivers are very knowledgeable about the city and can find the quickest route to get you from one hotel to another hotel.

City Day:

 Sometimes, you may only have one day to visit the capital. If you're only here to see the city, our services can be booked for the entire day. We can take you all around the city to the must-see destinations and can provide essential knowledge along the way.

Shopping:

 Is your goal while in town to shop until you drop? If you're looking to plan a day of shopping, you must book a taxi to take you around and store all of your bags. We're able to help facilitate your shopping day and make it as simple as possible so you can enjoy your time.

Any Other Event:

 Did we not mention a service you might be interested in? We're flexible to meet your needs, regardless of where you're trying to go. If you have a need that's not listed here, you can be sure we're happy to accommodate it. You can contact us directly to discuss your taxi needs, either through the website or telephone.
89transfers is Here For Your Cala D'Or Needs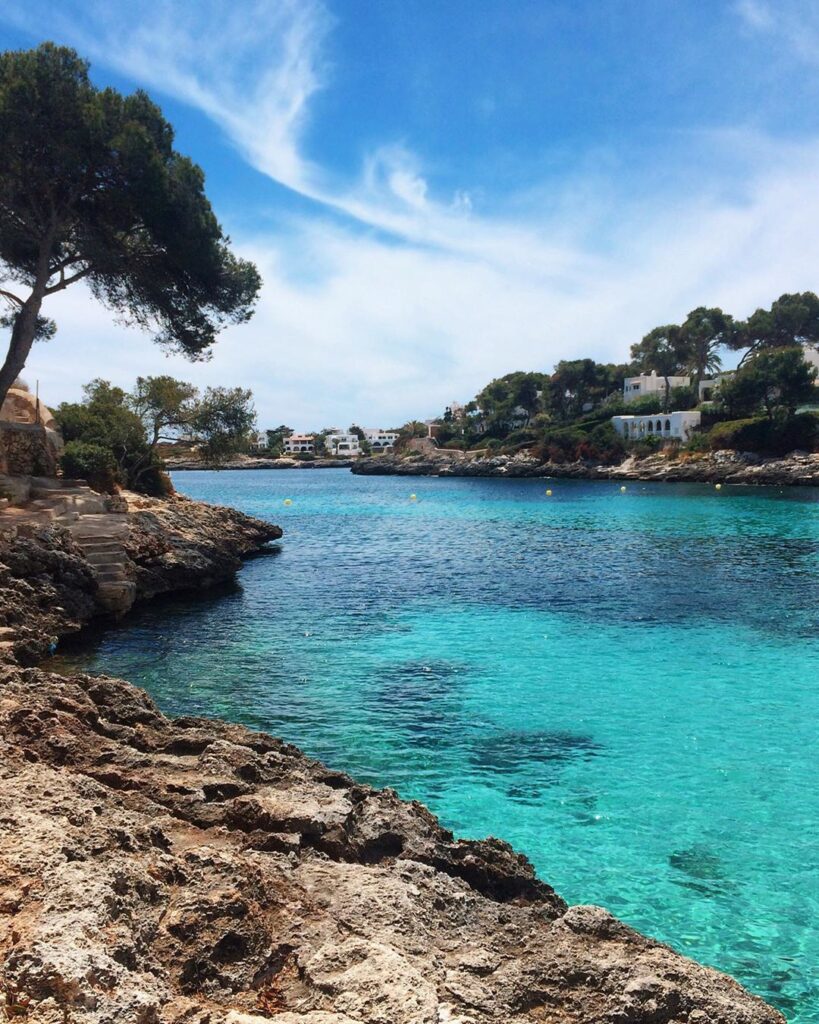 If you need an airport transfer service or taxi services while you're in town, it's clear that 89transfers should be your go-to choice while you're in town. Our reviews speak for themselves. We've serviced thousands of happy customers and helped facilitate their travel needs. If you're ready to take the trip of a lifetime, let us take care of the hard work. You can either book directly online, or you can book through our website. When you book with us, you get
Professional and friendly Cala d'or Airport Transfer Services

Available 24/7 to fit with your vacation or business needs

Fast, Convenient, and Budget-friendly airport to Cala D'or services

Transparency in prices, you're only charged what you're quoted initially when you pre-book online

Only vetted, safe drivers work for 89transfers