Majorca Airport Transfers. Everything you need to know (updated 2020)
You're probably looking for a "cheap Majorca Airport Transfers" but you're afraid of making a mistake and choosing the wrong company, aren't you? Keep reading, you have arrived at one of the best transfer companies in Mallorca, and we don't say it. However, our service is highly recommended by our clients.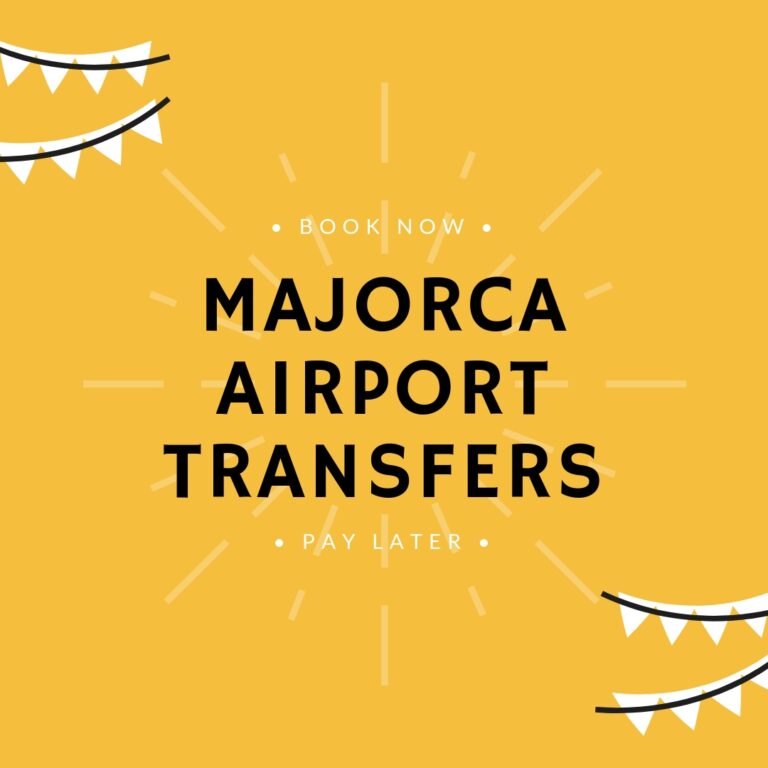 What are Majorca Airport Transfers?
They are minibus transfers that are usually made from Majorca airport or vice versa.
They are ideal for express transfers between the airport and your hotel.
When I say express, it's express.
– Private Transfer
– No queues
– No waiting
– No shuttle bus or shared shuttle
– Stress free
– Meet & Greet
– Door to Door Service
– Pre book
How much does a Majorca Airport Transfers service cost?
It is one of those services where you get a high value on what you pay for.
You can go to Alcudia 12 passengers, with all your luggage for 89€ all inclusive.  So that's entirely reasonable for a 45-minute trip. Your driver will be waiting for you at the meeting point, and the minibus will be just a few meters away. In short, I dare say that this service transfer is faster than a taxi. Although it is true that they go faster on the motorway (100km/h Vs. 120km/h), in the summer months, you will almost always have to queue up to climb one of them, and while others are queuing, we are devouring miles to the rhythm of the music you choose, because of course, we have Spotify on board.
Majorca Airport Transfers
Many of you are surprised by the total price. We try to be -and indeed- the cheapest transfer company at Majorca Airport. Also, at the moment we are doing it.
We defend that quality is not directly related to price, and we want to offer cheap, fast and quality transfers. Try us, book your Majorca Airport Transfer with 89 <3!
We do well, the opinions and ratings of our customers who have contracted Majorca Transfers with us recommend us.
In a world like this, where reputation is so outstanding, we are earning it. Our passengers say they want to use our transfer services again. It's great for us because many of our customers remember them fondly. The time we spend with them is concise, but in an atmosphere of such happiness, for them to travel to our Island and for us to have them as customers, makes the end is a very satisfying experience full of emotions. Also, if you didn't know it, 89transfers puts music on board, by Spotify. You know, to intensify the feelings.
If you are considering booking an Majorca Airport Transfer from Palma
Maybe it's not the best option. The capital, Palma, is very close to the airport so that other options may seem more reasonable to you. For example, the EMT bus line 1 or even a taxi. The journey time is 15min for the bus and only five by taxi.
We conclude that an airport taxi may be an option to consider.