Where is Magaluf?
Magaluf or Magalluf is located in Mallorca or Majorca. Spain It is a tourist area belonging to the town of Calvià where every year receives numerous visits, being one of the 5 most visited destinations in Mallorca.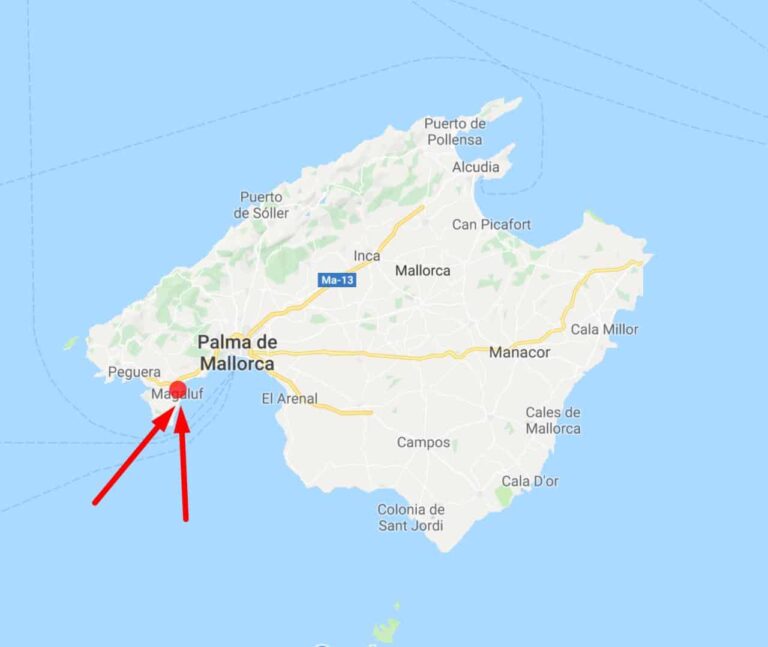 Where is Magaluf in Spain?
It is located in the Balearic Islands, right in the Mediterranean Sea, in the largest island, Mallorca.
Magaluf is in the southwest of Mallorca.
Looking at the map, Magaluf is on the left of the capital, following our view of the coastal area.
Magaluf is only 20 minutes from the airport and 10 minutes from the capital, Palma.
Magaluf is very well communicated and is only 10 minutes by car from the city. So if you feel like you're going to the end of the world and you're going to be away from the shopping areas, you're wrong. Magaluf does not have airport.
Is Magaluf far from other locations?
No, very close to Magaluf is Palmanova, Cala Vinyes, Sol de Mallorca, Portals Vells, El Toro, Santa Ponsa and Costa de la Calma.
All these areas are less than 5 minutes away by car within a radius of 8 kilometers.
Where is Magaluf Strip?
The "street" of the party is parallel to the beach. It is called Punta Ballena, and on a summer night, there can be about 10,000 people.
Where is Magaluf beach?
Magaluf beach is in the densest area of the population. It is easy to recognize the place even without having visual contact. As you get closer, you should see more hotels, restaurants, pubs, and bars. Also, if you can see the sea from afar, you are doing well.
Magaluf has one of the cleanest beaches in the south of Mallorca. Were you surprised? This is due to the government's fear of easy and damaging criticism.
Where to go to Magaluf?
Without a doubt, the beach and the pub area is the place tourists choose. But there are also other places in Magaluf where you can go and do a different activity.
One of the most award-winning shows on Mallorca. Have dinner and drink all you want while you enjoy this excellent show. Available for all ages and audiences. Also, Pirates Reloaded
The best water park is only a 10-minute walk from Magaluf. A playground for children and adults where the fun is totally guaranteed.
The famous inverted house that won't leave you indifferent.